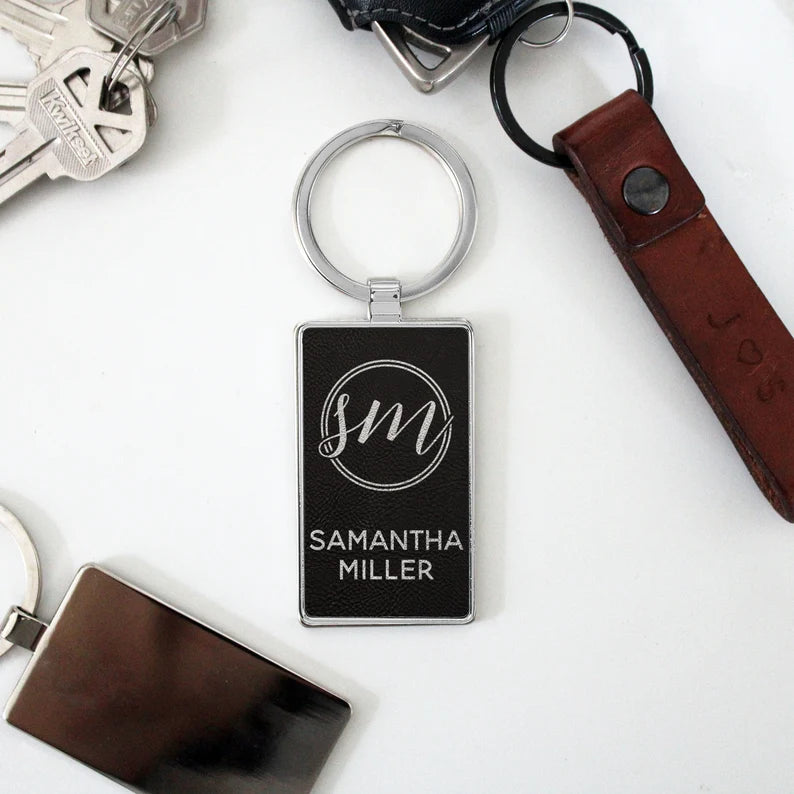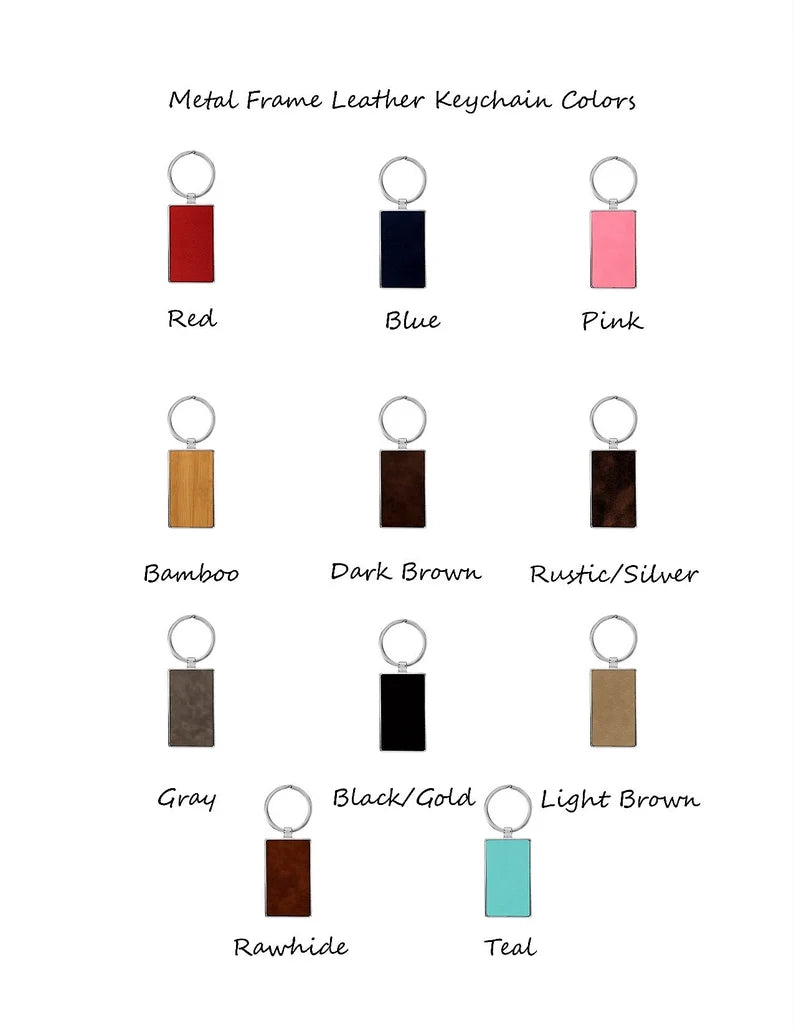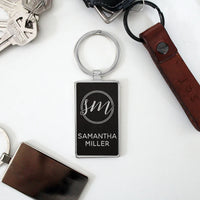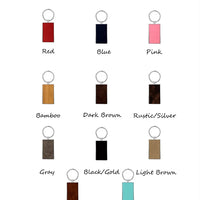 Metal Frame Leatherette Customizable Keychains
Our new personalized leatherette metal keychains are engraved with precision on your choice of colour. These beautiful metal custom engraved keychains are the perfect gifts for any special occasion, especially for the newlyweds or housewarming gifts. These personalized key chains are also the perfect choice for birthday and graduation gifts.
⚙️ Product Specification
Material: Metal/Leatherette
Includes: Keychain Ring
Size: 2 3/4" x 1 1/4"
Click Link to see either Font or Design Options