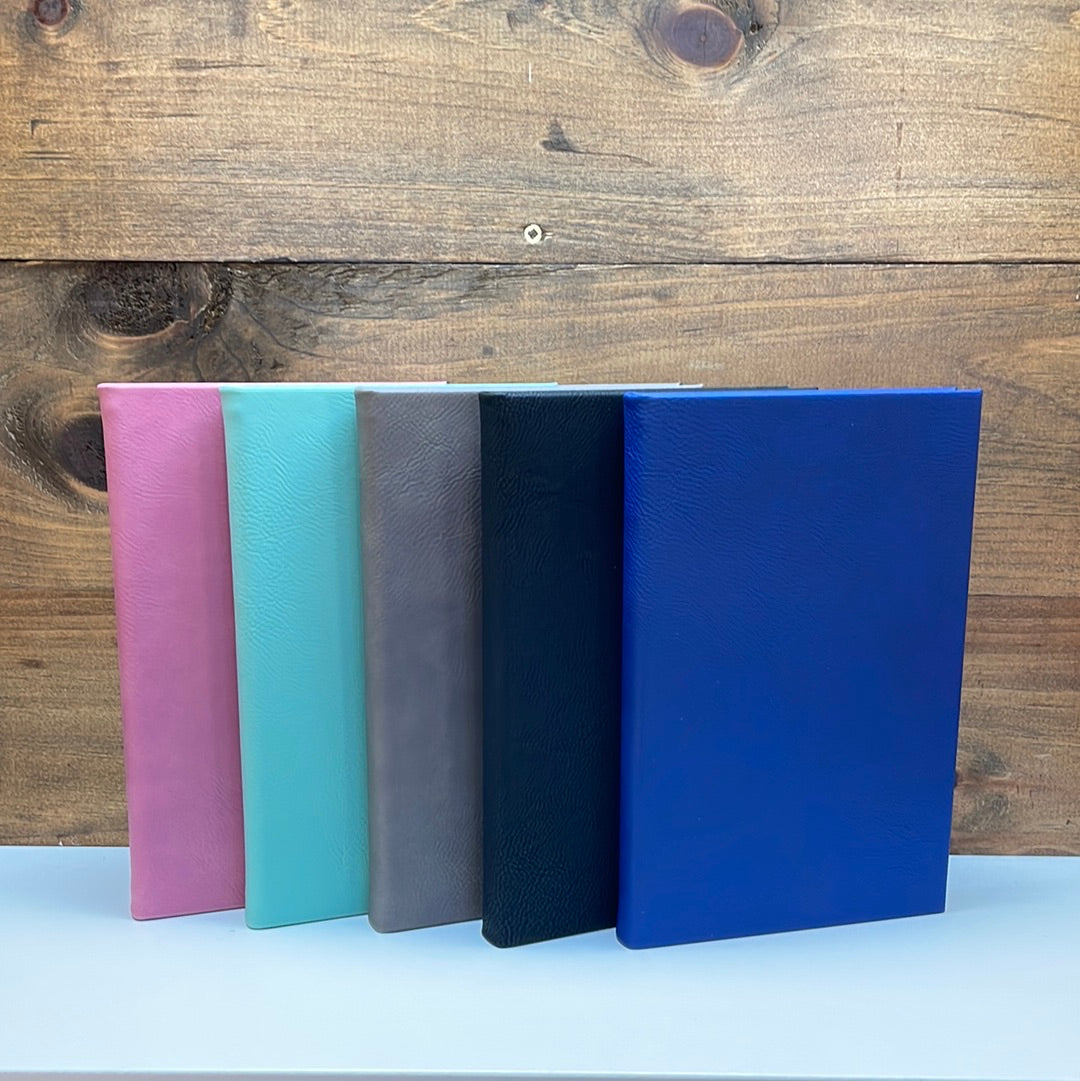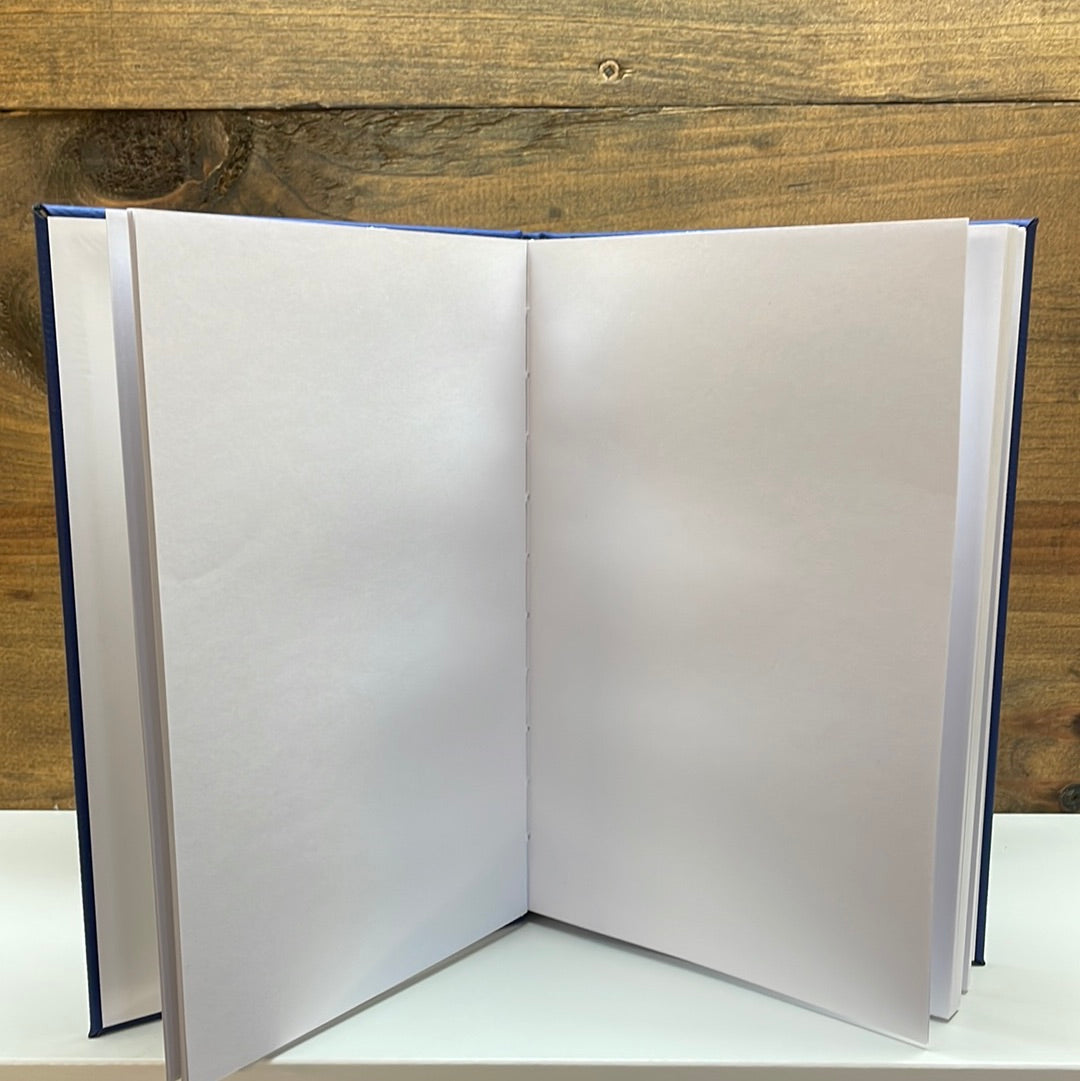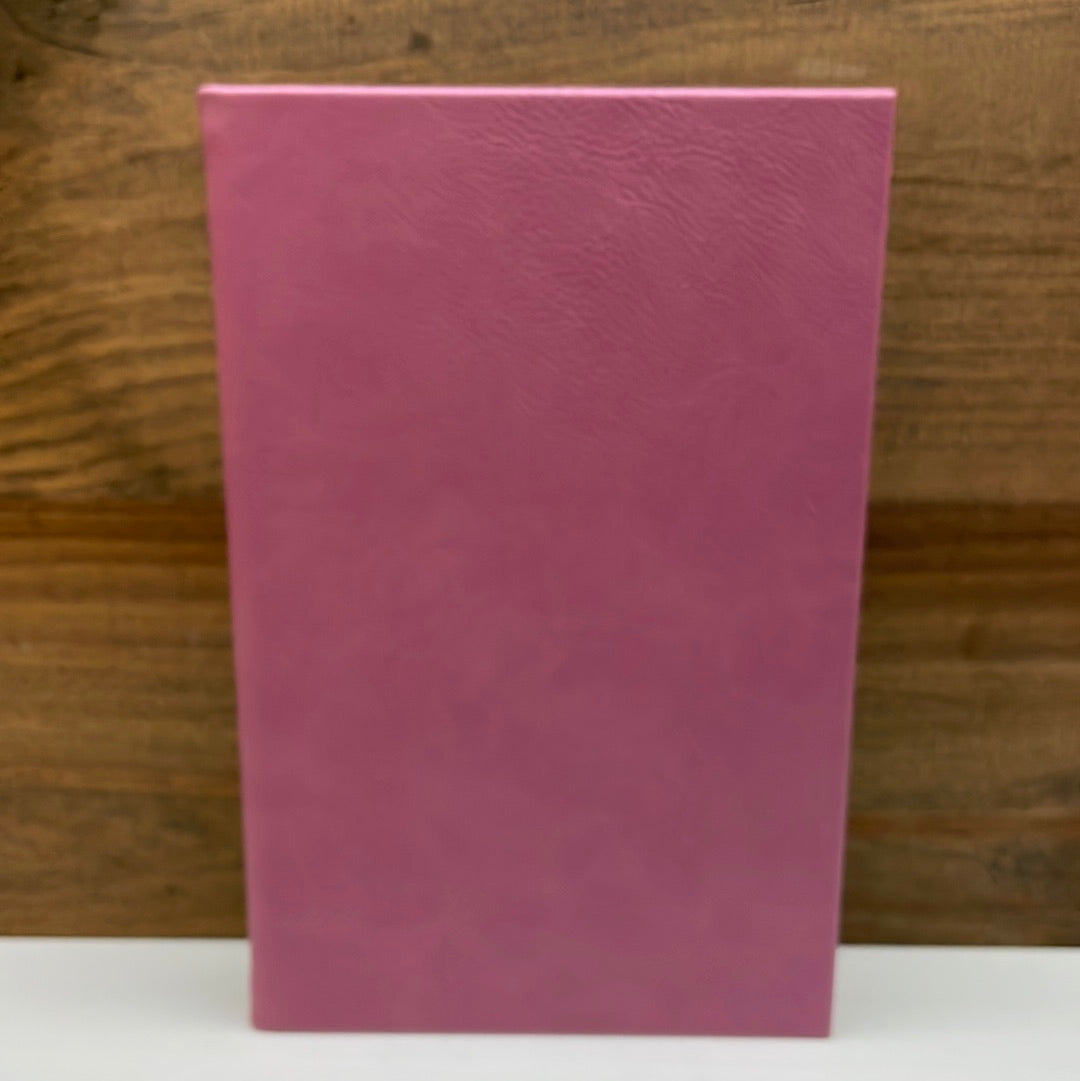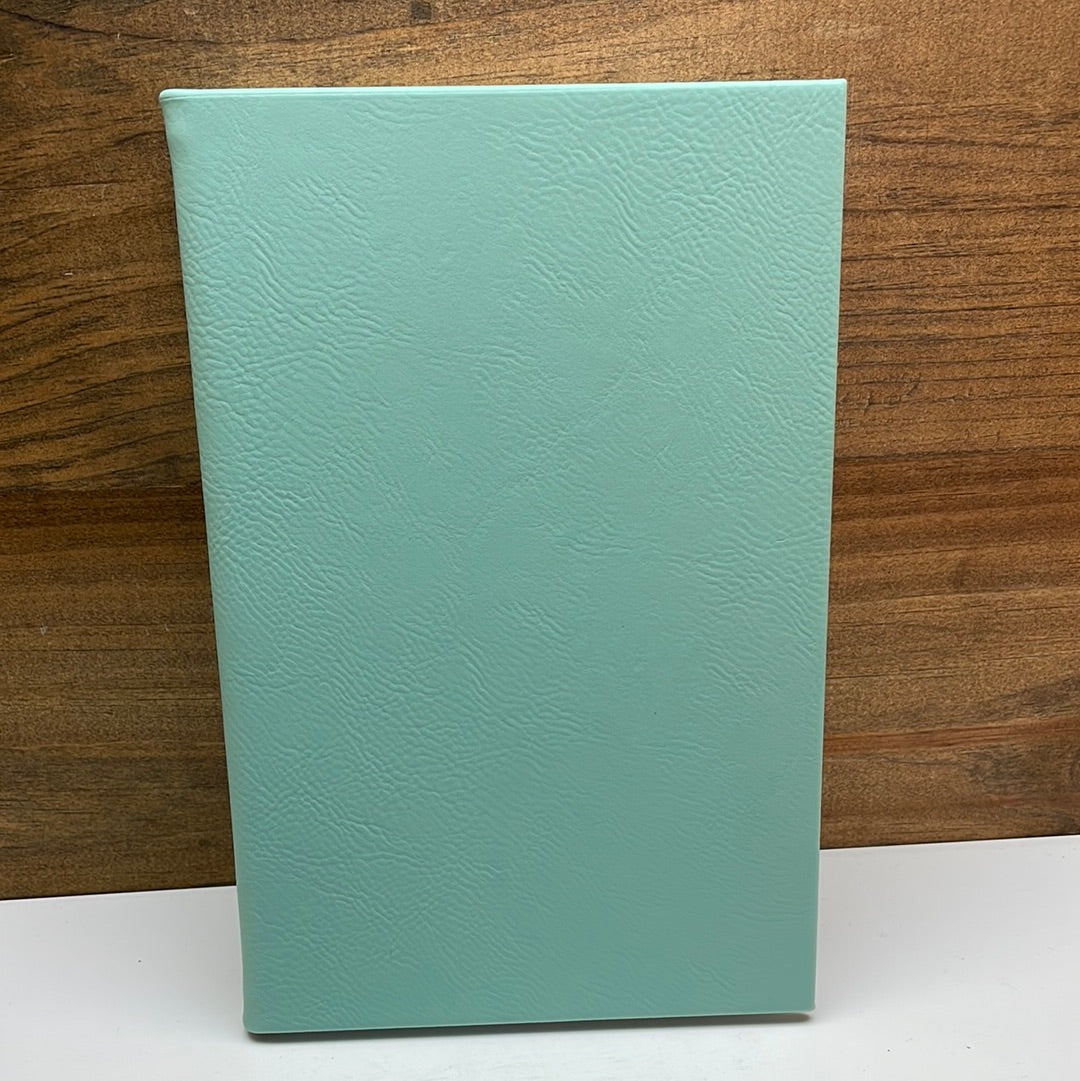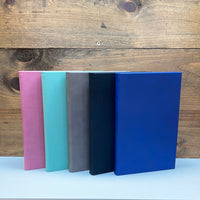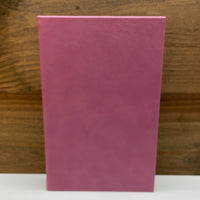 Customizable Leather Sketch Books
Looking for a gift idea for that person in your life who loves to doodle or draw?  Personalize it with a message of encouragement on the front.
Sketch books have blank paper pages. Size: 5 1/4 X 8 1/4
Pink, Gray, and Teal all show black for the engraving
Blue and Black shows silver for the engaving.
Click Link to see either Font or Design Options